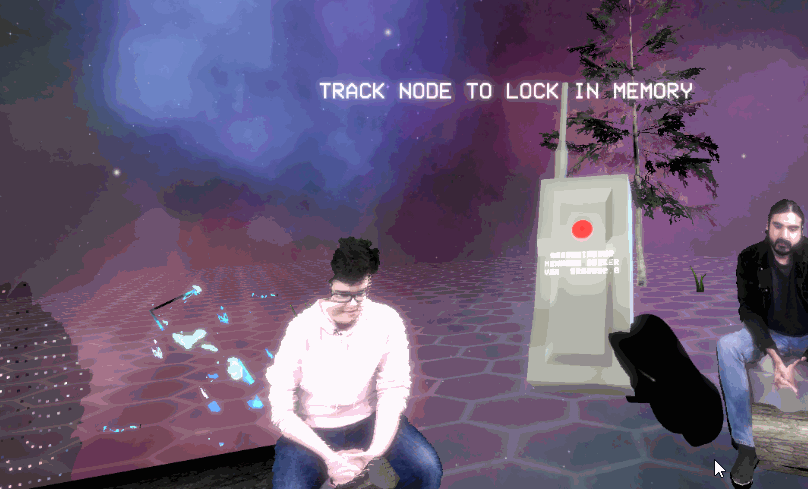 Game Designer, Systems Programmer
game:play Lab @ OCAD University
Team of 3
Unity, Visual Studio, Depthkit
​
Our goal was to experiment with volumetric capture technology in a VR game space.
After a design brief, we set out to sketch some potential game loops.
From there, we began mapping out imagined user experiences based on client feedback.
During this process, creating sketch prototypes were key to getting down the feeling of our experience.
With enough answers and, we began development of a prototype.
We documented the entire design and technical setup, so that future designers and developers can continue to work on the project beyond our work term.